Proposed Sterling Mods
I have dreamt up with a few crazy Sterling mods over time. Once I get an idea in my head, I draw up detailed plans, and usually try to make some photoshop images of what I think it will end up looking like. I do this for other cars that I own, and usually I'll over analyze everything that might be involved, but then most times I never actually attempt any of it. Sometimes its for cash reasons, sometimes I'll try, and then find out that there was something I didnt plan on.

None of these ideas have been tried out or tested. If you want to use them, please feel free to take them free of charge. The only thing I ask in return is that you document your attempt with them with a lot of pictures, and let me know how it goes.

Click on the picture for details on each plan.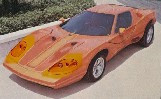 Fitting Ferrari 360 Modena style headlights to the Sterling.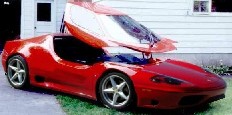 General re-style of a Sterling to reflect body changes similar to a 360 Modena.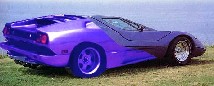 Fitting of the rear of a Daiblo kit to a Sterling body.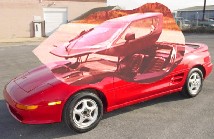 Fitting of the Sterling canopy over an MR2 body.