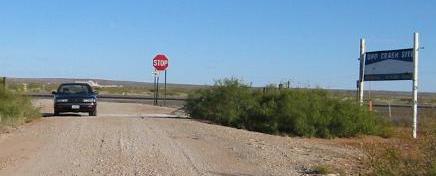 So, I started a 2 year trip around the world in my 88 4runner. At the start of the trip, I went to the Burningman Festival. At Burningman, one meets a lot of people. One of the people I met was a girl named Drea. I talked to Drea for all of about 20 minutes. I told her that I used to surf, and that I wanted to do some more surfing while on my travels. She said that she lived just south of LA and that if I wanted to come and borrow one of her 5 surfboards, that I would be more than able. A very nice offer for someone she had just met.
I continued to travel and made plans to meet up with Drea the first weekend in October. The Wednesday before that, my truck and everything I owned in the world, was stolen while I was in LA. Ironically, Drea, not knowing this had happened, sent me a "forward" about dealing with adversities. It was a bit of a strange co-incidence. I called her up to let her know how appropriate that was, and to let her know that I wouldnt becoming that weekend, as I now had no car.
She then asks me if I need a car. ??? I didn't understand. She told me that 2 years ago when her truck broke down and she didnt have the money to fix it, someone gave her a car, with the only stipulation being that when she was done with it, she needed to find someone who needed a car, and give it on to them. She offered me the car, with the same condition.
Thus is the story of the gift car. I loved this little car. I drove it around the US for the next 2 months, and had plans to drive it through Central America if I could find a co-pilot, which I couldnt. While in Flagstaff, I met a girl living there, who although she liked Flagstaff, wished she could leave to go visit friends, travel, or even get a better job that might be further than walking distance. I had only talked to her for all of 20 minutes. Thus the car was passed, with the same stipulation.