Trip up from Florida to Washington DC, 1999

In case there is any doubt that this was a sane trip, or was in any way relaxing or easy going, allow me to take this opportunity to introduce you to my psychotic co-pilot, Mr Adam. He was kind enough to pick me up in a rental car in Florida, as we both had flown down Friday. The plan was to pick up the car that evening and drive it around the hotspots of Miami (South Beach Miami area) and then road trip it about 1200 miles home to Washington DC.
I had sent the owner of the car a very large deposit which I did via certified mail to a street address. The deal was that I would bring the rest of the money when I picked up the car that night. We were supposed to meet around 8pm when I paged him. When I got to Miami, I paged him and someone else returned the page. A lady. She said she didn't know of the man that I was asking for and when I paged the number again to make sure I hadn't misdialed she asked me not to call this number again. I about died. All I could think of was that I was the victim of some very elaborate scheme, and I was out a hefty deposit. I tried directory assistance, but there was no listing under the owners name either. He had my cell phone number and by 11pm when he hadn't called, I was sure I had been taken. Adam and I wandered around Maimi for a bit, and ended up at a hotel bar. Just when we didn't think the night could get any worse, we are approached by a lady at the bar who turns out to be a hooker and she begins to start talking our ears off. At this point, I decide to get a handfull of quarters and start pumping them in to the payphone dialing every concievable variation of the pager number. After ten tries, one was actually correct. I had written the number down wrong, and the sellers dinner had gone much longer than planned. He agreed to meet us at the bar at 2am. What a relief.
He got to the bar and we all talked for a bit and then headed out to get the car. It was slightly chilly, I guess as cold as its going to get in Florida. Coming up on that car was a moment I'll never forget. I'd driven average cars for most of my whole life, and here was one of the most awesome cars I'd ever seen, and it was the one I'd just bought. Its such a hard concept to grasp. Adam and I went to a freinds house for the night, and I didn't sleep all night. I kept waking up and going outside to look at it. ;-)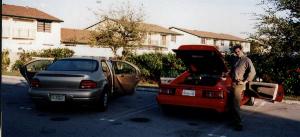 I was worse than a new parent with my camera. Basically at every point along the way, I snapped off a few more photos. I took pictures of the car getting loaded for the trip, the first gas station, the second. If I saw somewhere that looked neat to take a picture with the car in front, I did. If someone drove by and shouted, we took a picture of them.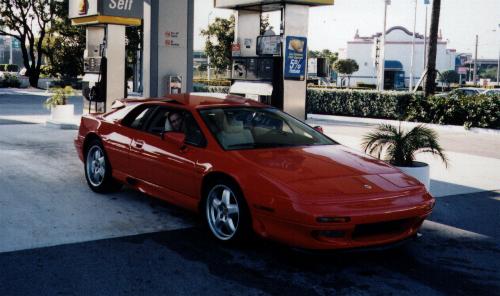 This really is the first gas station we stopped at. At this point, I didn't have many photos, so I snapped off a couple. :-) At the next station we stopped at, I actually had a guy in a Ferrari come up to me and drool over the car. I was in such shock that a Ferrari owner was admiring my car, I didn't get a picture of him.
The car really wasn't going all that fast as I snapped this off, so it wasnt one of those "gun it and get a picture of the speedometer photos".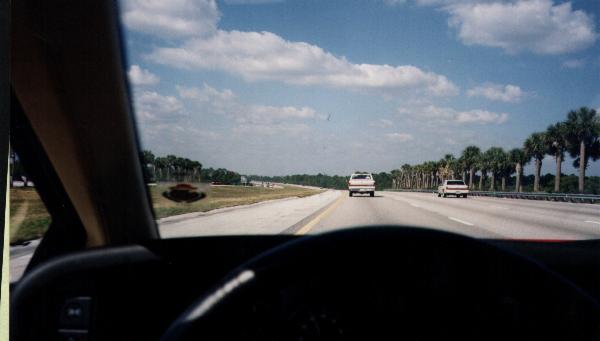 Ahhh, sun, shorts, shades and a t-shirt. I really don't know why I don't live here?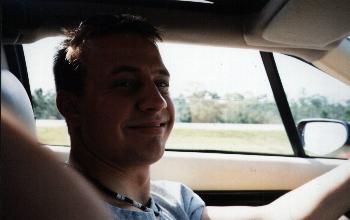 We made it 800 miles to Myrtle Beach, SC the first day, where we stayed with Adams uncle Jimmy, who was nice enough to show us some of the hotspots and give us a place to stay for the night. On the second day we allotted some time before we left SC to do some cruising. I took the car to wash it down, but didnt have anything to dry it with. A quick run up to about 110mph did the trick. It was pretty much dry by the time I got back. We took out the roof, and went cruising around the beach a little. We stopped at a golf course on the way back and set up the tripod to try to get some nice photos with a cool background.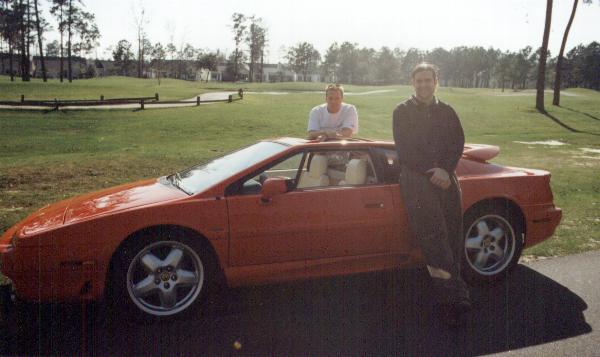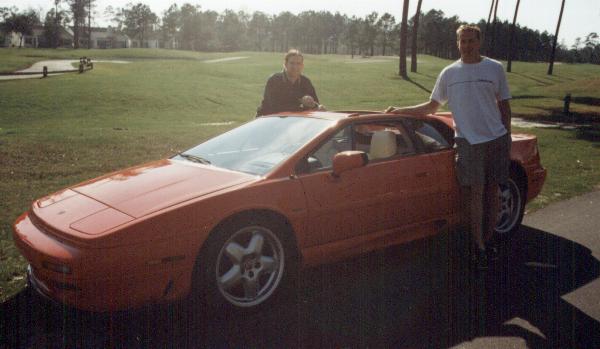 Before we left town, we had to partake in what has now become a bit of a ritual, and that is to go to Hooters (a great resturant that has lovley waitresses and great spicy chicken wings), and ask the ladies if they'd like to come outside for a photo. We got the idea when we went there with my Mustang one day during lunch.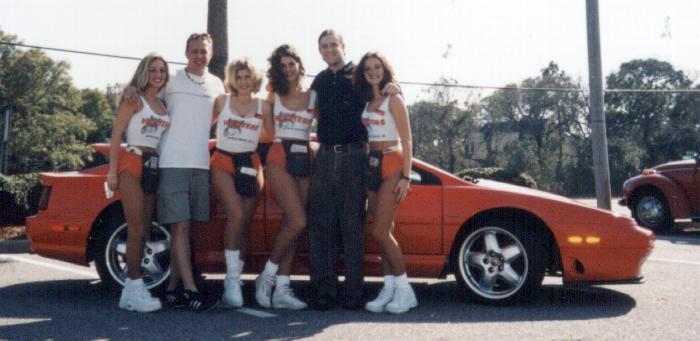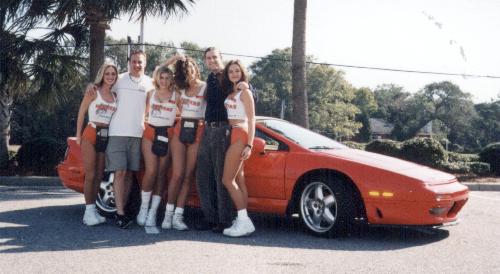 Thats a few of the ladies that work there, myself, and Mr Adam "I go to Florida and dont pack shorts" Fazackerley
We stopped at a restaurant on the way back and ran off a few more photos on our way home. This was some old closed-down place that we just came across. These are still some of my favorite shots of the car.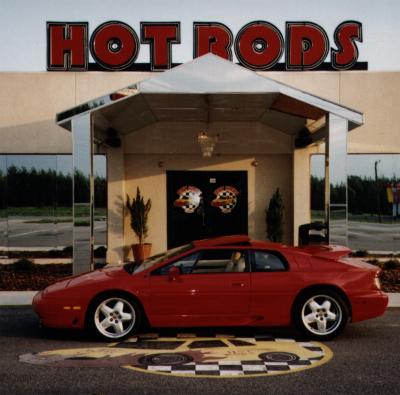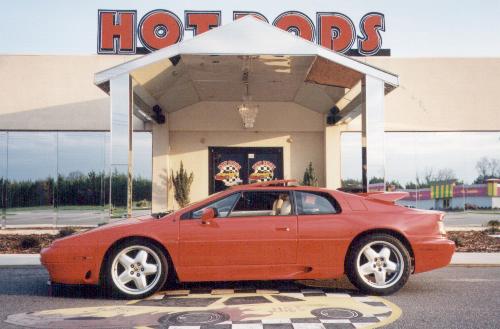 If you've ever driven anywhere within 200 miles of the NC / SC border on Rt95, you've seen signs for South of the Border, the worlds largest monument to tackyness. As many fluorescent jackets and hats as you'd like to buy. Imagine Las Vegas crossed with a truck stop. There it is. Its basically just a large rest stop that has become a small town. It deserved a stop.

Almost home at this point. We see a sign for the "Harry Smith Motel", and as we have a co-worker named Harry Smith, we couldn't pass without a photo.